My main goal is to improve health outcomes through lifestyle, dietary intervention, and decrease the burden of health condition by using real food, education and empowerment. I have a lot of faith in the power of food, and I've tried a lot of health food. From school lunch food expos in grad school to PaleoFX, the Gluten Free Expo, Whole30 summits, and national diabetic educator conferences, I have a strong understanding of the market's current health food, and low carb, options. As a diabetic educator and real food foodie, I value food manufacturers who make it their mission to be healthful, first. Before the pretty logo (that deceives most all of us!) and marketing team even begin, they have a story and a product that provides health benefits far greater than the label could tout.
Superseed Life is just that. The team encompases health, prioritizes wellness and has created a wholesome product from, quite literally, the grind up, with some incredible nutrient benefits.
Note, although I'm focusing on glycemic response, although there are many other benefits.
As a diabetic educator, I make it a strong priority to present patients with not just low-carbohydrate options, but nutrient rich choices that have a reduced effect on blood sugar and decrease insulin requirements. Products like this are limited, and if they are available, they certainly aren't healthful (looking at you, recipe calling for sugar alcohol + cheese + almond flour + coconut oil), until now.
The Superseed Life flour blend is very unique; 81.8% (27g of the 33g) is comprised from dietary fiber. This unique feature had my mind racing; if fiber provides satiety, bulk, and slows digestion of carbohydrate, could this product in turn lead to less blood sugar spikes and perhaps less daily insulin requirements? Could I feed my patients donuts and, in turn, save them money?
This summer, I recruited two type one diabetics (one on injections and one on pump therapy) to conduct a beta research study with Superseed Life (SSL) products.
I'm going to summarize it neatly for you, right meow:
Title: Effects of ad libitum high-fiber dietary interventions on glycemic control and insulin requirements in a type I diabetic population.
Want the full study? Email me whitney@whitnessnutrition.com to gain access; I'm happy to discuss!
Our goal? Decrease mealtime insulin requirements by increasing fiber intake (ahem, Superseed Life foods). Specifically, replace traditional low fiber Standard American diet(SAD) foods with Superseed Life foods.
Why? Bottom line; insulin is expensive, and the price has dramatically raised. When more carbohydrates are consumed, the more insulin is required to control blood sugar (BG). How can we provide nutritious substitutes for these typical SAD carbohydrate foods without having to pay for more insulin and worsened glycemic control?
Design? Two type-one diabetic individuals wore a continuous glucose monitor (CGM) to determine their blood sugar, time in range, standard deviation and projected Hgb A1C(3 month blood sugar average) over the course of 10 days. They also recorded their insulin usage and food intake.
During the SSL phase, Individuals consumed SSL product as their carbohydrate source; replacing any starches, grains, legumes, milk, sugar and alcohol sources. During the SAD phase, individuals consumed carbohydrate sources from processed, packaged, and convenience foods found in a typical SAD.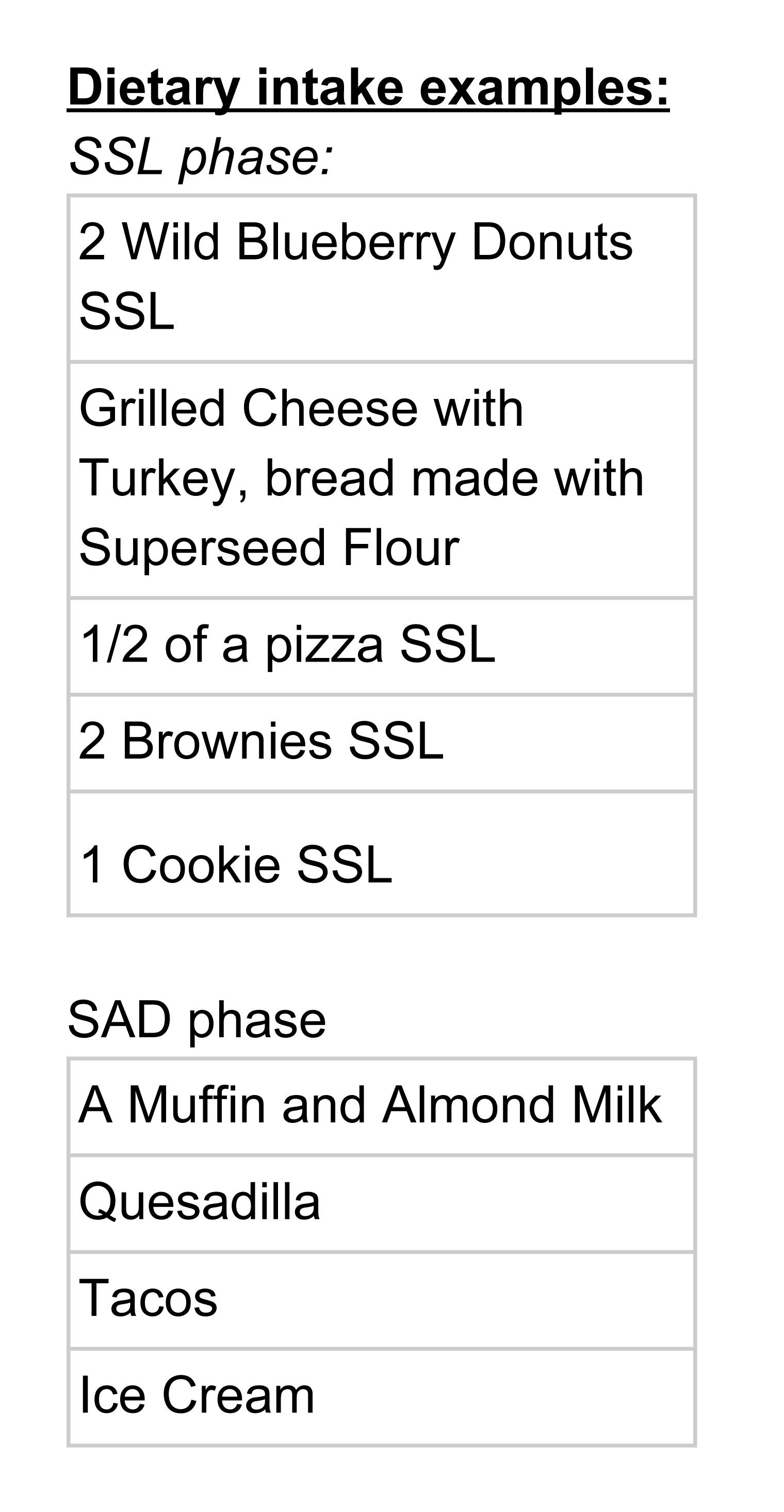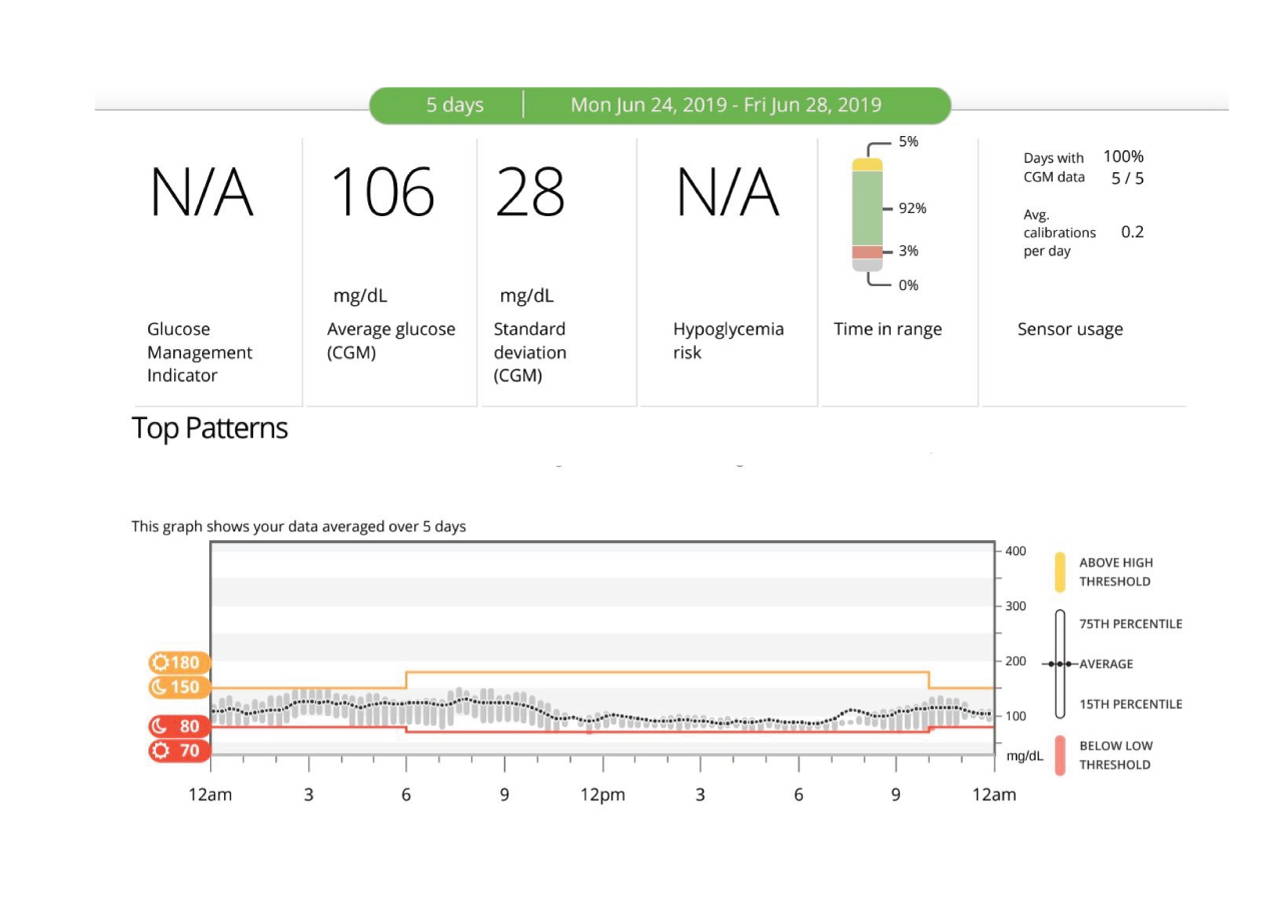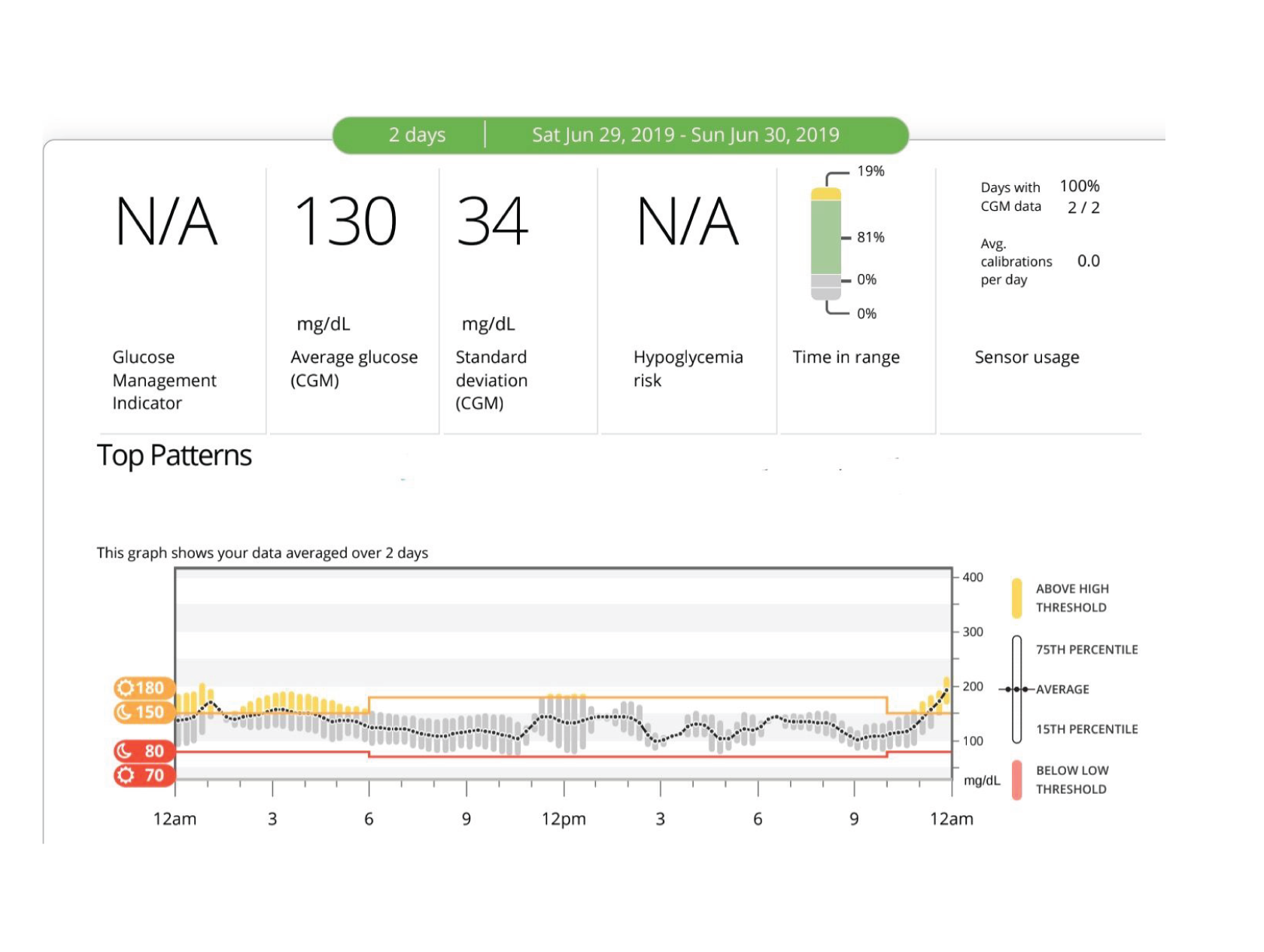 Findings:
Subject 1 reduced insulin needs by ~90%, with a 22% improved reduction in BG average and 40% carb reduction. More calories were consumed on the SSW day, despite better control and less insulin use.
Overall results:
Both subjects reduced insulin requirements, overall carbohydrate intake, reduction in their average daily BG, and improved Time in Range. Subjects also ate more routinely, with a greater caloric intake throughout the day. Both reported an improved mood during the SSL phase.
75% average reduction in fast acting insulin needs;

this could lead to a cost savings of $21 per day based Health Care Cost Institutes 2019 pricing.

15% improvement in BG

(through dietary modification alone!)

42.5% reduction in carbohydrate intake (although satiety was noted every single day and neither patient ever felt restricted.)

94% average time in range;

a 10.5% increase

(70-150) (Improved blood sugar control means improved health outcomes; decreased risk for neuropathy and cardiac risk)
Summary: Not diabetic? How does this apply to you and your health?
I realize much of this data is pointed, and rightly so, to the Type One diabetic population. But, anyone can glean advice for this study.
Consider these points.
Eating quality, craves quality: It's not just about carbohydrate/calorie intake.
There was no limit on caloric intake during this study. Interestingly enough, there was a much greater nutrient quality in the SSL phase. Subjects ate more leafy greens, proteins and plant-based fats without requirement. Quality sources of calories are remarkably important in Type I diabetic health, beyond the need for glycemic control. There is a great importance in quality, not just calorie in the diabetic population.
Fiber is a superfood:
Fiber is an essential part of a healthful diet for it's purpose of satiety, fullness, regularity of bowel movements, and gastrointestinal health. Americans require 25-37g of dietary fiber per day and consume a measly 15g on average. During the SSL phase, all subjects met their fiber goals. 
Feeling hungry and deprived? Increase your fiber intake!
Subjects said they felt satisfied, full, and in a good mood during the SSL phase.
The End:
This is the new-new Superseed life is on the horizon of something very exciting! Food to reduce medicine. Although fiber-rich products from seeds are not adequately represented and available on the market, but their benefit in the DMI dietary regimen has significant promising outcomes effects on long-term physiological and financial outcomes.
Want to talk more science, get nerdy with me, improve your own health with real food? Reach out! @whitnessnutrition
Now accepting patients for November 2019